ROGER WALCO

CEO / CREATIVE DIRECTOR
Roger Walco is a visionary Game Designer and Creative / Project Director, with over 17 years of experience working at major game industry giants like BioWare, EA, and Activision—and another 7 in the Mobile space. Mobile games and UI have dominated the focus all of his professional attention ever since the first iPhones came onto the market.
Roger's professional reputation and breadth of experience gives him ready access to some of the best technical and creative talent in the biz. He is one of those select developers known for skill across all aspects of game development: design, code, art, user experience, and project management.
Roger is a true renaissance man, designer, and craftsman who loves blending art and science with the human experience. He received his bachelor's in Electrical Engineering at MIT, then studied Industrial Design at Art Center College of Design.
ERIC CAGLE

LEAD DESIGNER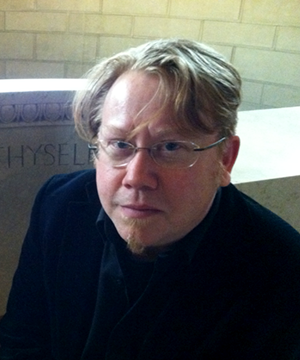 Eric Cagle hails from the world of tabletop roleplaying and collectible card games. He spent 10 years at the prestigious Wizards of the Coast, writing and designing for top games such as Dungeons and Dragons, Star Wars RPG, d20 Modern, and Magic: The Gathering. He's since written for games like Warhammer Fantasy Roleplaying, WARMACHINE, Grimm, Arcane Legions, and Hollow Earth Expeditions.
As Lead Designer and Producer, Eric oversees every aspect of Lifeform's rapidly growing team and design process. He is an expert project manager with the creative chops to make every one of our projects shine.
Eric's many years of experience as a designer, writer, editor, and producer cross the board--from tabletop gaming to the digital and mobile space. This broad base--along with Eric's extensive familiarity with top-tier Brands and IPs, and best practices to go with—make him in valuable part of Lifeform's operations.
For a full list of Eric's work and credits, see:
Eric Cagle Resume and Credits
CARLYLE LIVINGSTON II

COO / EXECUTIVE PRODUCER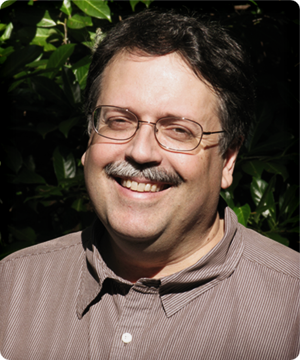 Lifeform Entertainment's production and business operations are under the direction of Carlyle Livingston II. With over 20 years' experience in film production, culminating in his role as Miniature Effects Supervisor, Carlyle has consistently broken new ground and delivered massive projects on time and on budget.
His mission since Lifeform's inception has been to apply that same approach to game and app development. This methodology, whilst tried and true for Hollywood, is shockingly novel for game development—and has allowed Lifeform to stand out from peer developers.
Carlyle has worked on literally dozens of feature films—and over 50 TV commercials. Film credits include Blade, Alien Resurrection, True Lies, Star Trek, Sum of All Fears, Behind Enemy Lines, The Abyss and the Emmy award-winning team of the Dune mini-series. He is an expert on pre-visualization, whether it be mechanical or digital.
Carlyle studied art and film at USC and has also taught at The Gnomon School of Visual FX. His design experience is broad enough to embrace not only film, but also theme parks, toys, and advertising.
see Carlyle's film credits at IMDB:
http://www.imdb.com/name/nm0515212/
And his exploits as a Master Lego Modeler here:
http://kotaku.com/5950767/you-have-to-see-this-incredible-lego-batcave-no-excuses
THE TEAM
DORIO BARBIERI
Sound & Video
ROBIN BOLTON
Web & Systems Engineer
SAM BRAGG
Lead Artist
JOHN COOKE
Lead Engineer & Architect
PHILL DJONOV
Software Engineer
Lifeform's core team is comprised of an elite team of game developers—industry veterans with decades of experience making games at AAA shops like BioWare / EA, Activision, Pandemic, ArenaNet, and Wizards of the Coast.
An agile film-influenced production model, with smaller teams of subject matter experts and extensive pre-production phase, allows us to consistently deliver the highest quality product. We also get brought in as expert consultants; so, tell us your goals and let us do some thinking for you!
Over the past 2 decades, our team members have created top-shelf content for PC, Consoles, Web and the now huge Mobile Device market. We've been part of the game business as it has grown into a multi-billion dollar industry.